Tiny Creatures: The World of Microbes
FOR THE WEEKEND
, share this STEM title with your child. 
Tiny Creatures: The World of Microbes
is appropriate for school age children.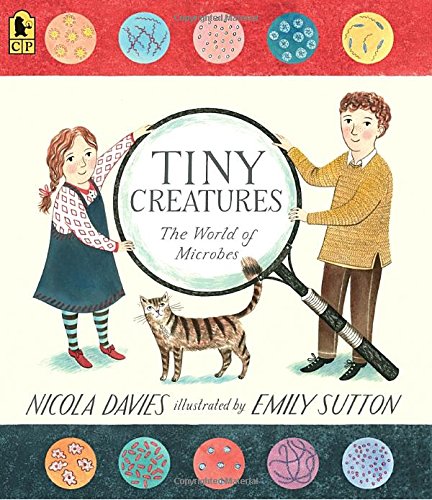 Summary:
Tiny Creatures: The World of Microbes 
explores a world unseen by the human eye. The text explores the size and quantity of the microbes, diving further into the many amazing things these tiny creatures accomplish. A
uthor 
Nicola Davies
, a zoologist, does an incredible job explaining a vast concept to little minds. Illustrator 
Emily Sutton
's images create a visual understanding that young and old will appreciate. 
Practice this Comprehension Strategy-Making Connections:
Tiny Creatures: The World of Microbes is a wonderful book to practice making connections. After you read, talk with your child about all of the ways that microbes interact with their own environment. Do they eat yogurt? Have they washed the playground dirt off their hands? Do they enjoy watching the clouds in the sky? All of these activities, and so many more, involve the work of microbes.

Do this with your child:
After you read Tiny Creatures: The World of Microbes you and your reader can make some large scale microbes of your own. Bust out the pipe cleaners, the pom poms, the wiggle eyes and the glue and recreate some of the images from the book or create your own microbe art!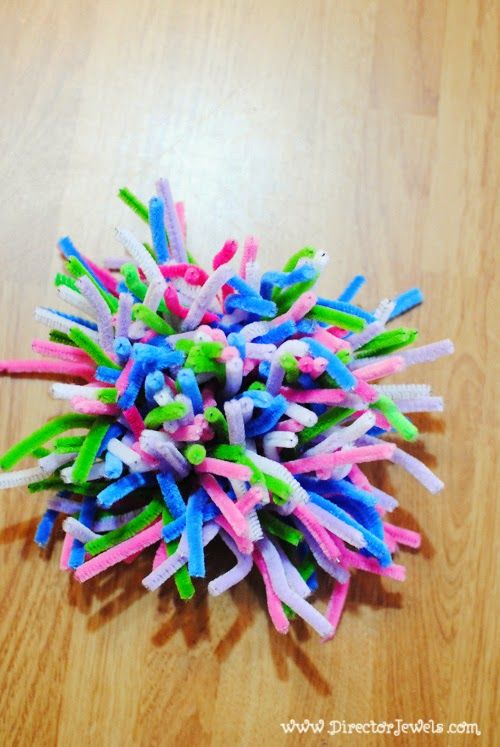 If you're interested in sharing Tiny Creatures: The World of Microbes with your child you can find it from Candlewick Press here. Please like them on Facebook and follow them on Twitter & Instagram for more inspiration.