The Night Before First Grade
FOR THE WEEKEND

, consider sharing this book with your child!
If you have an upcoming first grader that will be starting his or her first day of school on Monday,

The Night Before First Grade
would be a perfect book to read with them on Sunday night!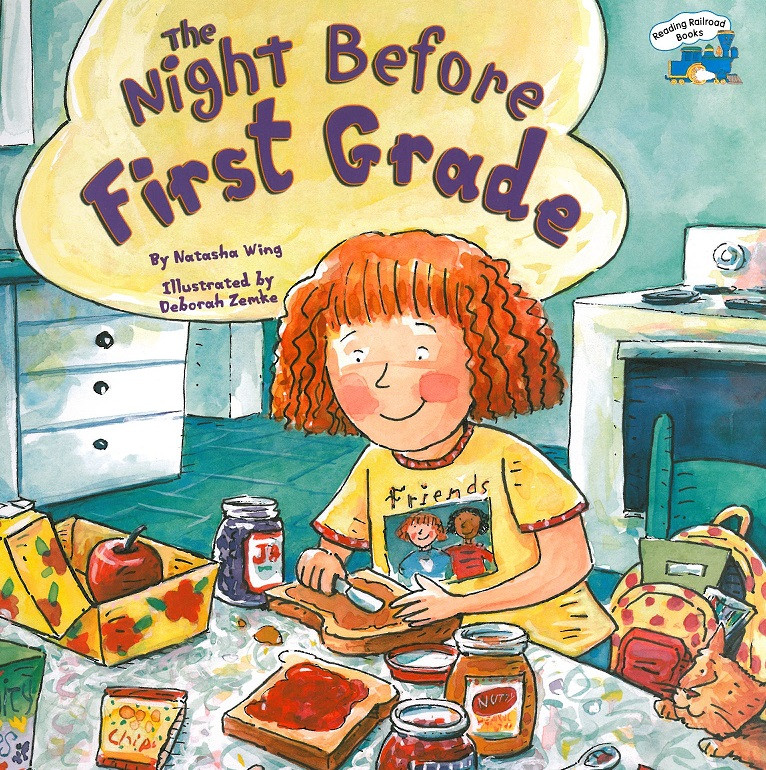 2005, Grosset & Dunlap
Summary:
Prepare for the first day of the new school year with Penny and her family. She's laid out her clothes, made her own lunch, and gotten off the bus; but find out what happens when she gets to school and is put in a different class than her best friend.

Practice this Phonemic Awareness Strategy-Rhythm and Rhyme:
"The Night Before First Grade" follows the rhythm of "The Night Before Christmas." Your child will enjoy rhyming along through the story while Penny gets ready for school just like they will be doing. As you read, slow down at the end of each rhyming sentence and encourage your child to guess the rhyming word based on the picture clues in the story.

Discuss this with your child:
This story mirrors your child's routine as they get ready to enter the new school year. Talk with your child about how they want to get ready for school. Do they want to pick their own clothes? What will they have for lunch? Are they excited to see their friends just like Penny? Talk about what they are seeing in the pictures throughout the story, does their classroom look the same or different. You can also use this story to ask your child how they are feeling about going back to school. Are they excited, nervous, happy?

If you're interested in sharing The Night Before First Grade with your child you can find it here.