The Little Scarecrow Boy
FOR THE WEEKEND

, share this fun title with your child!
The Little Scarecrow Boy

is appropriate for children age 2-8.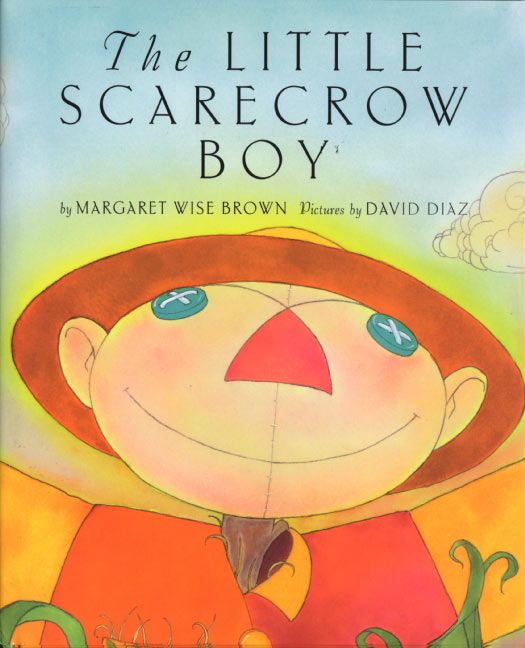 Summary:
Sometimes it is hard to be patient when you're growing up, just ask The Little Scarecrow Boy written by Margaret Wise Brown and illustrated by David Diaz. He is learning all of the fierce faces he must make in order to scare the crows and keep the cornfield safe. His parents don't think he is quite ready yet, but one morning the little scarecrow boy sneaks out to try and prove them wrong.

Practice this Comprehension Strategy-Build Background Knowledge:
Before opening up the book and reading The Little Scarecrow Boy, focus on the cover picture and ask your child questions that will help them think about what they are going to read and make connections to the story. Here are some question suggestions:
Do you know what a scarecrow is?

Where have you seen a scarecrow before?

What do scarecrows do?

Why do farmers have scarecrows?
Do this with your child-Body Movement:
As you read through The Little Scarecrow Boy, allow your child to engage in body movement. They will hang on your every word knowing they'll get to make a silly, scary, fierce face when the little scarecrow boy does. Your child will love participating with the story in a physical way. Whenever the little scarecrow boy makes a face, have your child make a face too. Whenever old man or old lady scarecrow make a face, the reader can make a face as well.

If you're interested in sharing The Little Scarecrow Boy with your child you can find it from Harper Collins Publishers here.