Sharing Stories with my Mom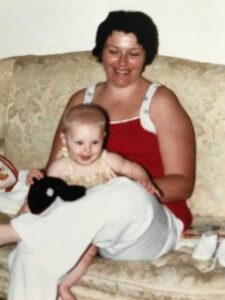 Do you remember the first book your mom shared with you? I have vivid memories of my mom sharing my favorite book about a beagle puppy named Bruno. While to many, the story was simply a day in the life of a typical dog. To me, it was a story about learning new things for the first time, meeting new friends, and going on adventures, if only as far as the backyard. What made this story so special to me was not the dog, but the snuggle time I had with my mom. She made each page come to life and I never felt so safe and full of wonder. It's amazing what mom and a good book can do.
At Raising a Reader, we work tirelessly to empower moms, dads, grandparents, aunts and uncles and other important adults in a child's life to bring stories to life through shared reading. Many families we serve lack the resources and/or time to visit their local library on a regular basis, especially if they are in a single parent home, teen mom, or working full-time jobs. It is through support from donors like you that we can cycle 100 books into a home, provide families with book sharing tips, and help them develop new reading habits for years to come.
This Mother's Day, we are asking you to remember your mom and other influential women in your life who shared a story with you. Consider honoring her with a tribute donation. Your gift will not only provide books, but will give another child a special moment with their mom that will live with them forever.