Same, Same But Different
FOR THE WEEKEND, share this title with your child. We're celebrating differences in the month of June!
Same, Same but Different is appropriate for children of all ages.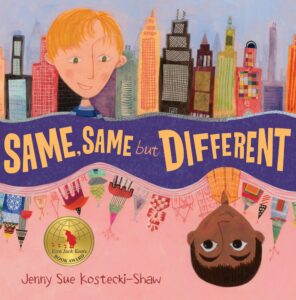 Summary:
Same, Same but Different follows the penpal relationship between two children in different countries. Elliot lives in America and Kailash lives in India. They write each other letters and send each other pictures to learn about each others homes and lives. They find out that even though their environments look different they both have families and homes and pets and hobbies. They aren't so different after all. Author Jenny Sue Kostecki-Shaw does a marvelous job connecting two characters who are oceans apart.
Practice this Comprehension Strategy-Making Connections:
Same, Same but Different is the perfect book to practice making connections. The entire story makes connections between Elliot and Kailash. As you read, ask your child how they are both similar and different from the children in the story. Books can be both a mirror where a child can see their own lives reflected as well as a window to outside worlds and experiences and Same, Same but Different is a wonderful example of both.
Do this with your child:
Before you read Same, Same but Different ask your child if they would like to write a litter to a penpal. Students of the World is a wonderful, kid friendly website which connects students and children around the globe through letter writing. Check it out here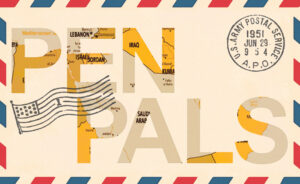 If you're interested in sharing Same, Same but Different with your child you can find it from Henry Holt & Co here.
Click here to learn more about Raising a Reader and the work we do to promote early literacy and family engagement.