Ruby the Copycat
FOR THE WEEKEND share this title with your child.
Ruby the Copycat is appropriate for school age children.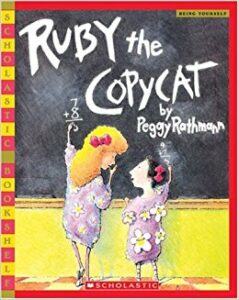 Summary:
Ruby the Copycat from Peggy Rathmann tells the story of Ruby in her new school. On Ruby's first day she sits behind Angela who is wearing a pretty red bow in her hair and when Ruby comes back from lunch she is wearing one too. When Angela wears a purple sweater with daisies on it, so does Ruby. Fortunately Ruby's teacher knows what to do. In a time when kids want to fit in, this story stands as an important reminder to be true to yourself!
Practice this Comprehension Strategy-Retelling:
Ruby the Copycat is a great book to practice retelling. After you read the story, let your reader take a turn to tell it to you. Can they remember what is happening on the pages? Do they recognize any words or letters? It's okay if they tell you a completely different story! The desire is to further engage them with the entire book sharing process.
Do this with your child:
After you read Ruby the Copycat talk with your reader about why Ruby may have been copying Angela. Has your reader ever done anything to try to fit in too? Then talk about what makes your reader special and unique. Do they have any fun hobbies, favorite books, special outfits?
If you're interested in sharing Ruby the Copycat with your child you can find it from Scholastic here.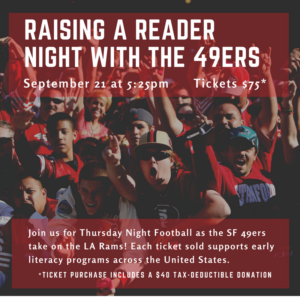 Click here to learn more about Raising a Reader and the work we do to promote early literacy and family engagement.