Papa, Do You Love Me?
FOR THIS FATHER'S DAY WEEKEND, share this title with your child.
Papa, Do You Love Me? is appropriate for children of all ages.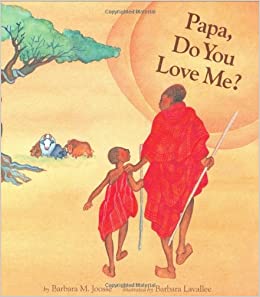 Summary:
Papa, Do You Love Me? is a beautiful book to read this Father's Day. When a young boy in Africa asks his father if he loves him, he learns that his father's love is unconditional. Beautiful watercolor images from Barbara Lavallee and lyrical text from Barbara M. Joosse capture a bond that will translate across every culture.
Practice this Comprehension Strategy-Make Connections:
As you read Papa, Do You Love Me? ask you reader questions about their own relationship with their father (or stepfather or grandfather or big brother.) Even if you are not in the desert of Africa, your father will still do things to prove that he loves you. Talk with your child about what these things are in your family. By engaging with the book in this way, your reader will build a deeper connection to the text and have a more impactful experience all together.
Do this with your child:
Before you read Papa, Do You Love Me? have fun filling out this Father's Day questionnaire with your kiddos. Have them draw a picture of their dad and then ask them the questions and fill in their answers. It will make a Father's Day gift to treasure forever!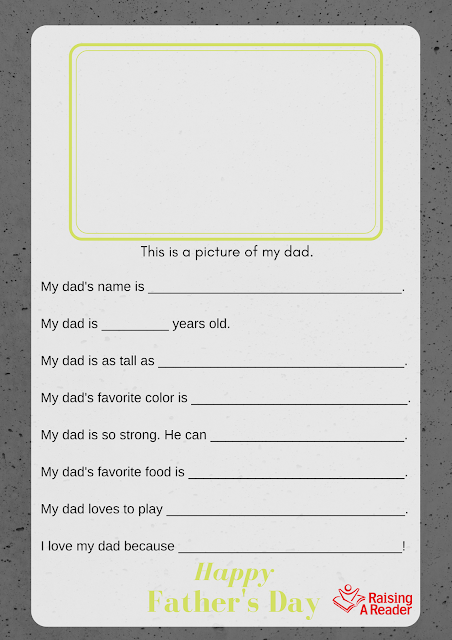 If you're interested in sharing Papa, Do You Love Me? with your child you can find it from Chronicle Books here.
Click here to learn more about Raising a Reader and the work we do to promote early literacy and family engagement.