Let's All Watch THE RIGHT TO READ Together! Mark your calendar for September 7 – 9!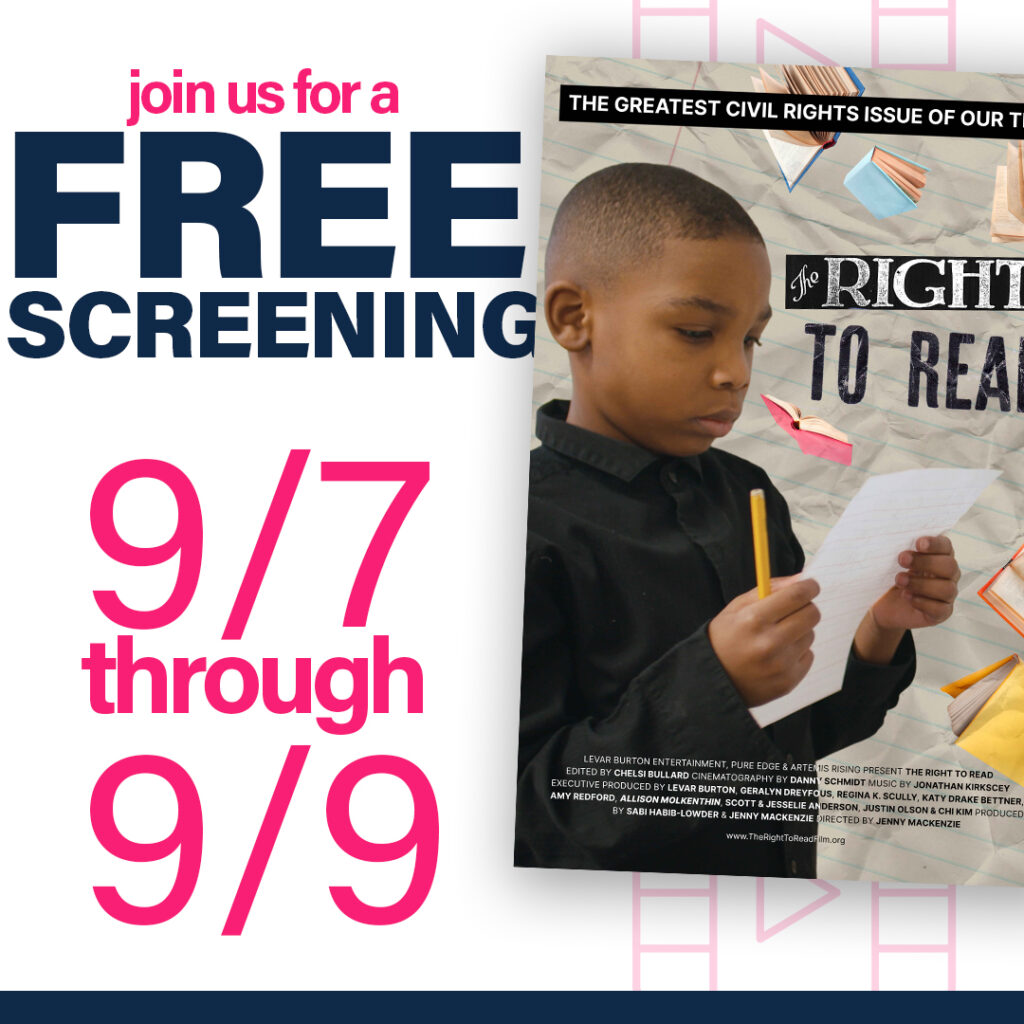 We are hosting a free virtual screening of The Right to Read documentary! You can watch anytime from September 7 – September 9.
The Right to Read is a 70 minute documentary about the early literacy crisis in America and what we can do about it. You can watch the trailer here
It's easy. It's information. It's worth it!….It's Informative!
1. Click here to enter the virtual screening anytime from September 7th through September 9th. 
2. Click "Register" and enter your email address and the event invitation code (TRT-R723). You can return as many times as you like during the screening window by clicking "Event Login" and entering the same email address and invitation code.
3. Please fill out the Audience Survey after you've watched the film. This feedback will be viewed by the film team and will be incredibly helpful in shaping the impact of the film and campaign. It will only take around 5 minutes. 
We will be hosting a panel discussion, diving into some important and critical points from the film in lieu of our Town Hall on September 29th. More details to come.
If you are having trouble registering, please don't hesitate to reach out to us at hello@raisingareder.org.