A Year Full of Gratitude: Thank You!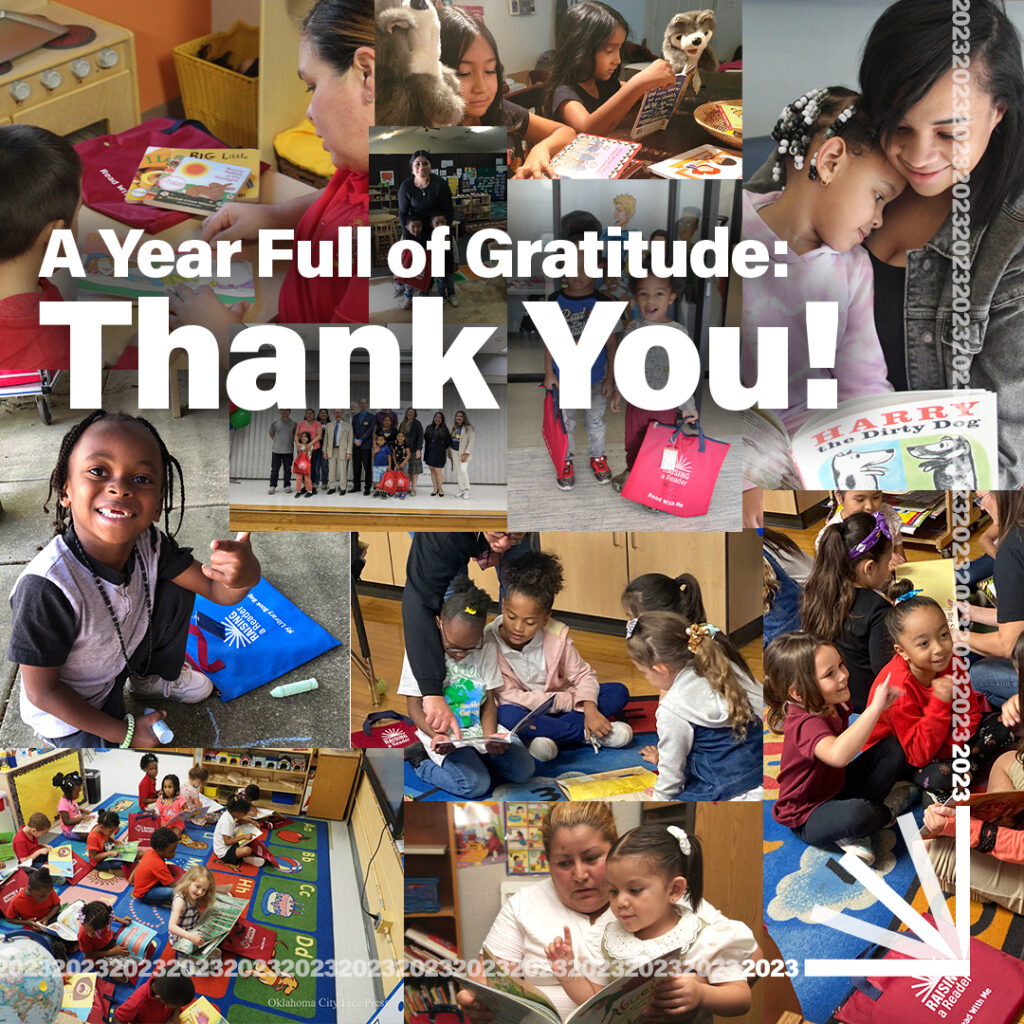 Before we look ahead to an exciting new year full of possibilities, let's pause to express our heartfelt gratitude to all those who have helped build brighter futures for so many young children and families all across the US. 
Children and Families: At the heart of our mission are the children and families we serve. We are grateful to be part of your journey building routines around reading together daily.
Teachers, Implementers, and Affiliates: Your unwavering commitment to young children, engaging families and building early literacy skills is a driving force behind our shared successes.
Funders and Partners: Your generous contributions have allowed us to reach more children and families, making a lasting impact on their lives.
RAR Board and Staff: You are the heart and soul of Raising a Reader. Your commitment, passion, and dedication drive our success. Thank you for making it all happen.
Here's to our continued journey together!